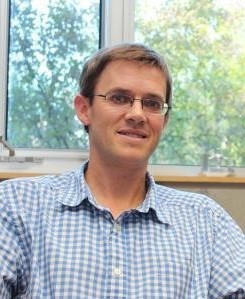 Prof. Rayf Shiell,
Department of Physics & Astronomy,
Trent University, 1600 West Bank Drive,
Peterborough, ON, K9L 0G2, Canada
T: 1-705-748-1011 x7023
Email: rayfshiell@trentu.ca
Directions to campus can be found here

(You may occasionally see my name spelled 'Ralph' – more information here)
Hi, and welcome. My work is a mix of research and teaching, and each bring much joy from what Oscar Wilde termed 'playing gracefully with ideas.' Science helps us understand and make useful predictions about nature, through a combination of curiosity, measurement, openness to different hypotheses, and weighing up of observations. It has spawned remarkable advances - from deep inside the human body to far beyond the Solar System. Check out the links above to read about my particular interests, and for resources from the courses I teach.


In my free time I head oudoors; hiking, coaching, and playing sports of the season. Here's a chat I had with Clayton Law, Trent student and host of the Naturally Curious podcast, about time both in and out of the lab. Clayton asks great questions!
Research interests

Teaching: Fall semester 2023

Science: ocular biomechanics
Education: integrated testlets, and more
My papers, and graduate student theses

PHYS 1510H: Introductory Astronomy I
PHYS 4050H: Advanced Experimental Techniques
...and resources from other courses too

Miscellaneous

Fun science links
Tips for studying physics
Pronunciation etc.